Saturday Jul 03, 2021
Special edition: Anti-SNP troll accounts run by senior Tory councillors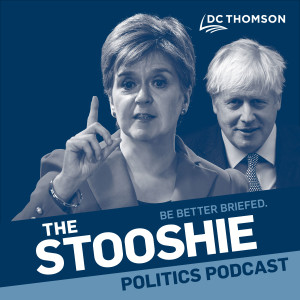 The Stooshie is technically on holiday, but we wanted to bring you a special episode on our unmasking of two senior Conservative councillors as the puppet-masters behind anti-SNP troll accounts on social media. Who they are, what it means, what's next. And don't be fooled into thinking this is a local story for local people — this is a story as much about what happens in local government, about how that shapes all our lives, and about the nature of public discourse, as it is a story about an embattled council in the east of Scotland.
You can get a free month of unlimited access to The Courier or The Press & Journal websites; just go to https://www.thecourier.co.uk/subscribe or https://www.pressandjournal.co.uk/subscribe to be better briefed. New customers only; you can cancel at any time; offer correct at the time of publication, and may not be available if you're accessing this episode at a later date. 
So you don't miss an episode, follow The Stooshie today on Apple Podcasts, Spotify or wherever you get your podcasts, and if you know folk like you who want to understand politics in Scotland a little better, suggest they tune into The Stooshie too. 
Be better briefed, with The Stooshie from DC Thomson Media. 
ⓣ https://twitter.com/stooshiescot